"Remembrance Day: Lest We Forget."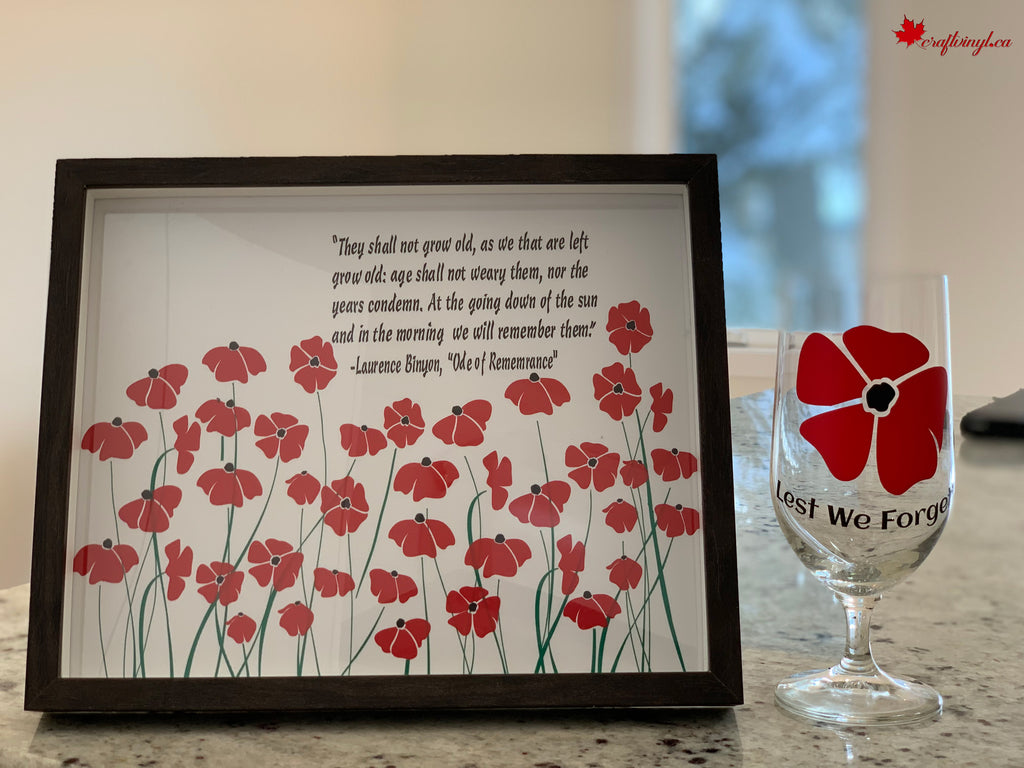 On this Remembrance Day, Let's remember all the Canadian soldiers as well as all the civilians who gave their life serving our country to fight for the freedom we enjoy today! The memories of our heroes should never fade and their bravery and sacrifices should be always preserve and deserve to be remembered! 
     We, Craftvinyl.ca Team will always bow our heads and thankful with all our hearts for your bravery and courage!
     Check out this simple crafting inspired by the courage of people who sacrificed and fought for peace and freedom in our country.
Materials:
631 Oracal Green, Red and Black vinyl
Oracal Transfer Tape
Small pc. of white cardboard
Picture Frame form Ikea
SVG from etsy.com
Wine Glass