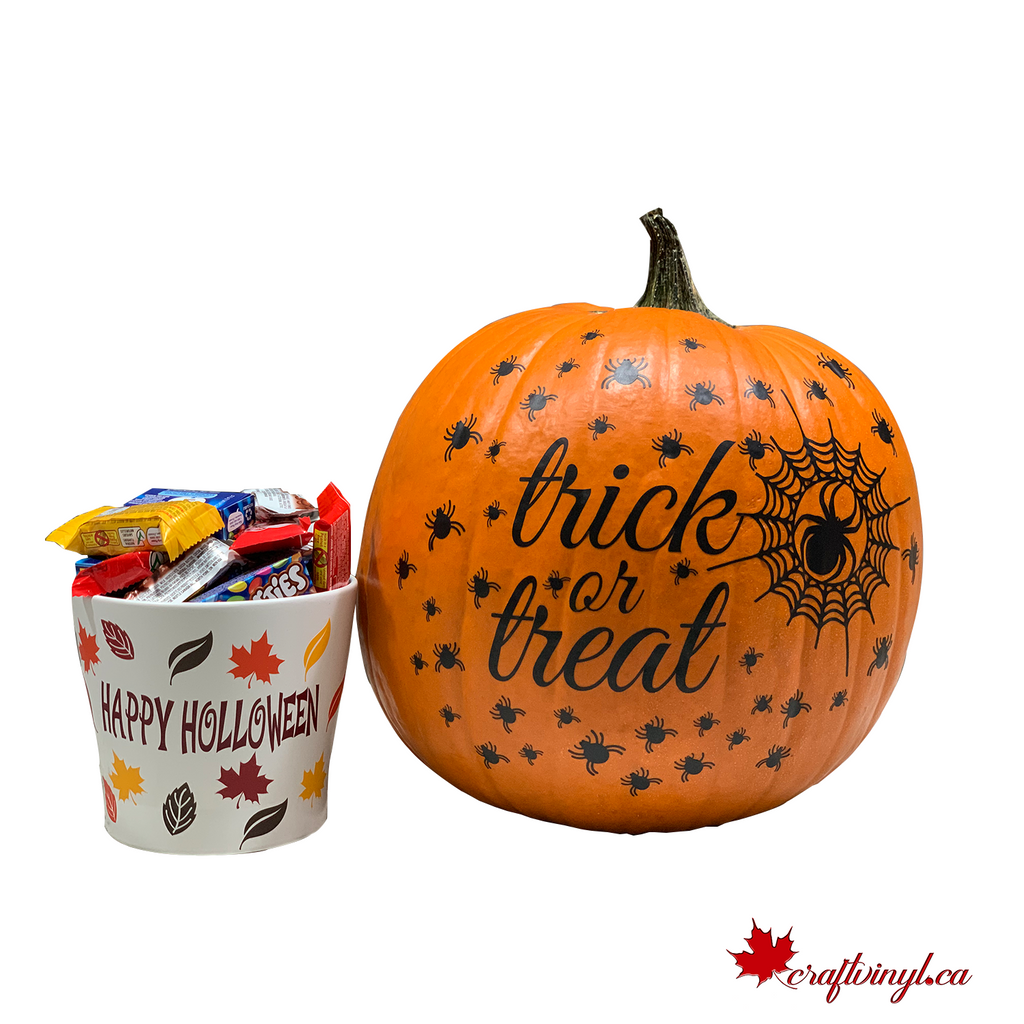 This will be the second year that we let our two little ones decorate their pumpkins. Instead of carving them out we use adhesive vinyl. We cut out the patterns for them and let them go nuts. We stick the spiderwebs and the trick or treat for them, while they do the little spiders. We never seem to have enough spiders at the end of the night. Could it be one of them takes them off as soon as they are put on ?
Materials Used:
- 651 Oracal Matte Black
- Graphics from Etsy
- The little white container comes from Ikea.