Our son's 4 birthday party favors for classmates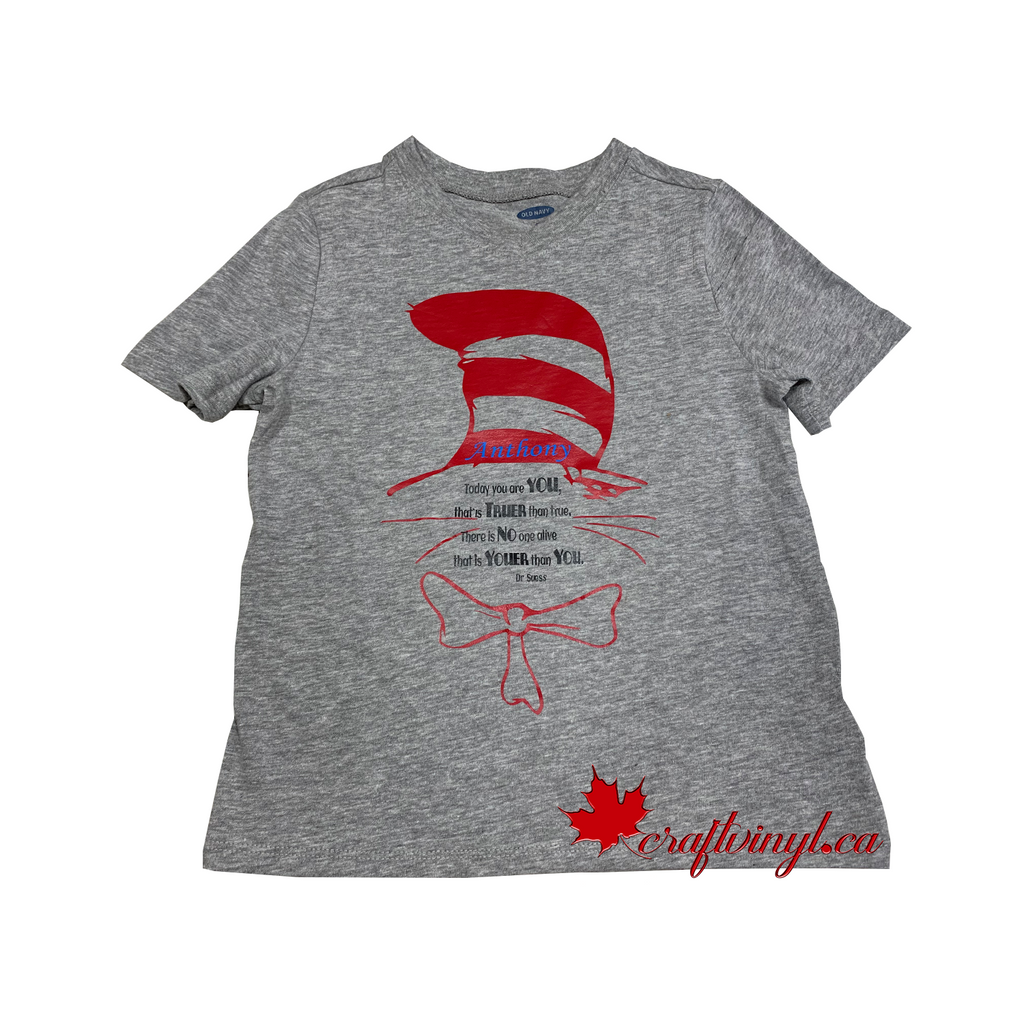 It was our son's 4th birthday and it was his first time to celebrate in school (Preschool). We wanted to give his classmates something different than the typical candy, chocolate or a toy as party favors. We decided to make personalized t-shirts with their names on it. Since our son loves "The Cat in the Hat" character, we decided that it would be a perfect idea for the theme. We bought the SVG file at Etsy, then we picked up some cotton children's T-shirts in Old Navy store, we were lucky because they were on sale for $5.95. To make the design more inspirational and appealing we added one of the famous quotes from Dr. Suess.
"Today you are you, that is truer than true. 
There is no one alive that is youer than you."
                                       -Dr. Suess-
Material Needed:
5 pair of kids  T-shirts
1/2 ft. Fluorescent  Blue Siser Easy Weed
Time: It took around 3hrs. to complete
I love to make things for our son. Watching him happy and excited not just for his self but for his classmates while making this simple personalized t-shirts melts my heart.