What the Craft? It's the PUFFtastic Puff Heat Transfer Vinyl!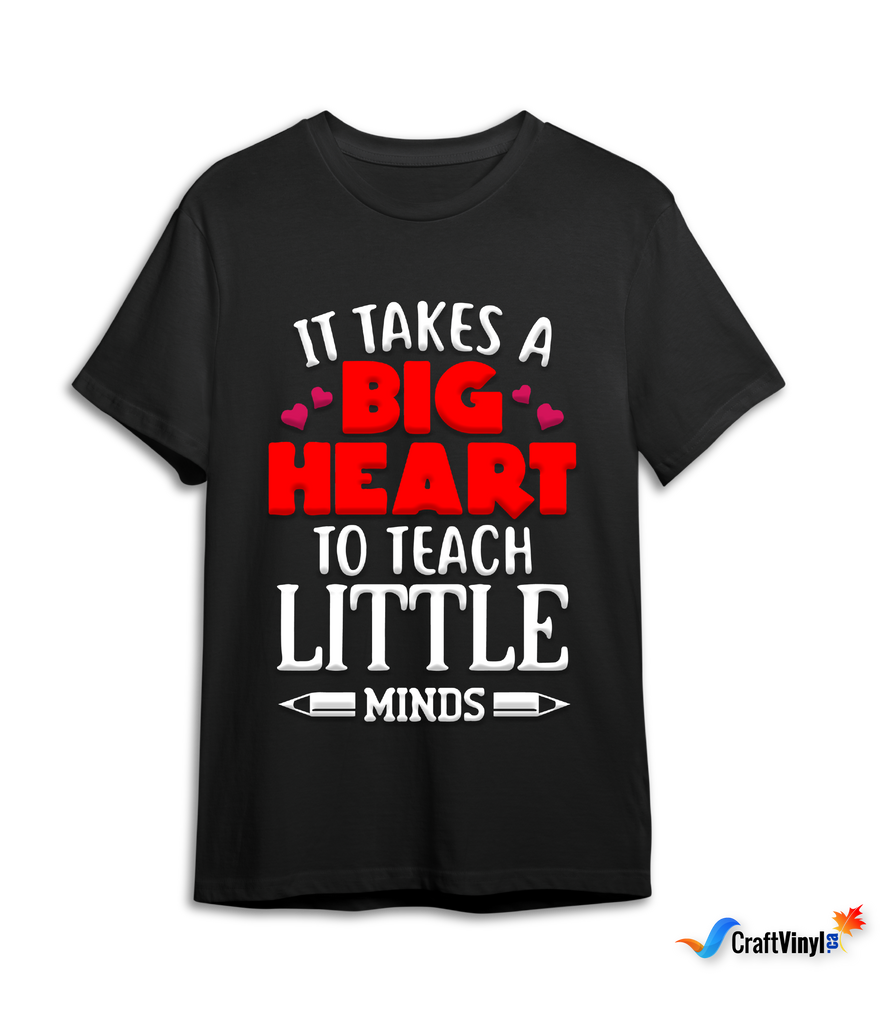 What the Craft? It's the PUFFtastic Puff Heat Transfer Vinyl!
To all DIY communities, everybody looks thoroughly up and around the town of the viral "CRAFT MATERIAL VARIANT." Even from merchants to the online store, all are earnestly seeking this incredible specie of craft ingredients, and unfortunately, it is still unknown. As we heard, it is considered harmless yet contains dangerously beautiful qualities of a uniquely specialized DIY-ing element. It can be craftily wonderful and unique in your piece.
I believe you wouldn't want to come running late for this! You are now also in the ride of searching for a chance to experience this viral "CRAFT MATERIAL VARIANT" on your creations. Am I right? Today, we will delve for it in the blink of an eye! The question is, are you ready to become a craft enthusiast in your way? If it's an absolute yes, then great! CRAFT EXPERT MODE, LOCKED IN!
By the way, here is what you need to do. STOP, LOOK, AND LISTEN. Our heart for crafting will be our radar leading us in what we are looking for. Meanwhile, our senses will be our invisible eyes for us to see the natural beauty of that viral "craft material variant." Since there's nothing more left, let the personal and real "hunting" experience begins right now. Be the first one to find and discover it! If not, be the first to have a firsthand encounter with it!
The Craft Material Variant: It is called PUFF Heat Transfer Vinyl
You know what? It is shockingly surprising! For sure, many dig in their time for this quest, while some go a deep haul and do some store hopping to have a close encounter at this target material. 
Craft enthusiasts in the DIY world and Crafters in all parts of the HTV industry announced significant findings! Finally, that craft material variant is ready to be made known. You won't believe it, and it will wow you! The one that we have been searching for all this time is none other than the "PUFF HEAT TRANSFER VINYL." A crafting material that is indeed an impeccable discovery for the customization of products!
The PUFFtastic Puff Heat Transfer Vinyl: What's with it?
Well, if you are in the look of a craft material that can give a popping view and viral creative effect to your design, one name we got in here is the Puff Heat Transfer Vinyl. This material may not be one of the main stars among our vinyl materials. Still, this time the spotlight is on it. 
At first glance, Puff Heat Transfer Vinyl might look like a normal, thin, and flat iron-on vinyl, but behind it lies a distinctive characteristic that cannot be found and compared to other materials you have used before. Far from the average HDTVs, Puff HTV is a special iron-on material that selflessly expands, carrying the so-called "puff effect,"  giving your design depth, texture, and dimensions after printing. It is an impressive material that can bring different tastes or something unexpected to carry an optimizing work in your DIY projects. 
Did you know? 
Puff HTV is also a type of iron-on film with a Polyurethane composition containing a foaming effect. It has a sticky liner that quickly activates for adhesion and permits the transfer of design to be permanently attached to your surface. When it undergoes cutting and weeding, it quickly and swiftly passes the process. 
The "Puff Effect": How does it take place to Puff HTV? 
The right amount of heat and pressure is the triggering factor that can release the magic. Its unique ability to give a "puff effect," resulting in a 3D feel of the image, always takes place when heat and pressure are applied. As soon it is completely exposed to a hot temperature and receives the right amount of pressure, it selflessly expands and voluminously rises. This can make you run a show for an exciting exhibition a Puff HTV can do. Using your heat printing tools in just one press will guarantee you to achieve the puff finish that adds dimension to your imprint.  
Puff HTV: Why is it "viral" to crafter's Artistic Eye? 
At this point, it sounds so sure your curiosity is now growing bigger and further! Who wouldn't wait for more? The little sneak peek of it hangs our excitement and increases our expectations! Similar to others, you are not only amazed by this HTV's rare quality, but its anonymity gets you extra intrigued by it. So it's about time to have the performance and let Puff HTV lay all of its cards to give you a real deal of the other things it can do for your design!
Here are some reasons all eyes are on this extraordinary "variant of craft material."
Hippy Vibes on the groove? It's doable! Aside from beautifying your design layout, Puff HTV's 3-dimensional effects are not only in demand for kid's clothes, but they can be suitable for any customized items for all ages. 
Make your imprints fashionably alive and greet everybody with fun, bold, and rich colors! This HTV offers a selection of colors in different varieties, from the most used pallet to strikingly vibrant neon colors. Additionally, Puff HTV can give you a live transition of colors upon the process of application. Once the heat is applied, the shade it provides to your design becomes brighter, while the shading lightens to give more emphasis to the edges of your text. Isn't it? It is so cool to use! 
For leisure or activity clothing? Expand the choices you can offer and cater to your customer needs using this HTV material! Whether the outfits are for daily or activewear, you can stamp out that imprint on any selected items you wish your customer expected you to design. You can also decorate totes, bags, pillowcases, kitchen aprons, and so much more using this Puff HTV. 
Puff HTV is also excellent when it comes to compatibility. It will not give you headaches in thinking about where surfaces you can attach it to or which cutting machine you can use to cut it. First, its compatibility with fabrics such as cotton, polyester, poly/cotton blends, leather, uncoated polyester, or spandex will make your printing goes well. Please note that Puff HTV is incompatible with adhering to nylon, dye-sublimated, or coated fabrics. Secondly, you can do your work in this HTV even if you are in the comfort of your home or for commercial purposes like bulk printing. It is suitable to cut mostly with any cutting machines and thus truly satisfies the complex cutting needs of your design. 
Puff HTV also has a durable material and a plastic backing that is sensitive to pressure, allowing you to reposition your design. 
Discover More Great Articles On Crafting
Designing Level up: The Basic Guide to Usage and Application of Puff HTV
As we level up to the phase of encountering Puff HTV, tips will be given in this section, and all "how" will be answered. So before your colorful ideas fly off and let your imagination burst, it's essential not only the details about Puff HTV are what we should be familiar with. Instead, we must master everything we need to learn and do and everything necessary for the application process. 
How to Use Puff Heat Transfer Vinyl? 
Ready your pen and notes because our most crucial puff journey begins now! Make sure not to miss any single detail about its application process.
Cutting Puff Heat Transfer Vinyl
Cutting part in the HTV application process can be the smoothest or roughest stage. Why? From the moment you load your HTV on the cutting mat, you cannot go wrong with how you place it or with what setting you will use. Cutting can be easy and clean if you use the correct cut setting for your HTV. On the other hand, when the cutting process is good, your wedding will be swift as well. 
Since we mentioned already that Puff HTV is a flexible material and compatibility with other craft tools isn't tricky, cutting will be easy as long you have your most reliable cutting buddy, your craft cutting machines. Cutting machines like Silhouette Cameo, Cricut, Brother Scan N Cut, Roland Graphtec, and others are known cutting machines that can fulfill a one-of-a-kind cutting task for you.  
How to cut Puff Heat Transfer Vinyl using Silhouette Cameo?
Making your first cut on a Puff HTV using your Silhouette Cameo is not complicated or frustrating. Crafting is so simple and stress-free with this powerful cutting machine. To help you out, here are the basic steps to guide you in using Silhouette to cut your Puff HTV. 
Step 1: First thing first, before you load your HTV and press that send button to deliver your design on the cutting machine, check and know first the appropriate cut setting for your Puff HTV using Silhouette. 
Blade: Standard, 3
Setting: Heat Transfer Material (Smooth)
Speed: 8
Thickness: 6
Blade: Standard, 3
Setting: Heat Transfer Material (Smooth)
Speed: 8
Thickness: 6
Step 2: Make sure you have downloaded and installed Silhouette studio. This way, you can ready your layout by applying the proper scale and position intended for your design. You may also use the software's shapes, texts, or ready-made designs or open your own cut files directly. 
Step 3: Load your HTV to the cutting mat to your cutting machine. 
Which side of the Puff HTV goes down the mat?

 Before you place your HTV on the cutting mat, be sure to place the "cut side" of the Puff HTV. As for HTV, it has two sides intended for cutting and ironing. For Puff HTV, noticing which face it goes for cutting is effortless. The 

DISTINCTIVE SHINY FACE

 of the Puff HTV is the one that 

GOES DOWN THE CUTTING MAT

, and the 

MATTE FACE

 goes 

UP

.  
Step 4: Test Cut. To avoid wastage of your material, the test cut will ensure that the setting you applied for cutting the HTV is working correctly. It is always best to use the prescribed cut setting for Puff HTV. Similar to other HTV types, the cut setting intended for it must be applied.
Note: You need to increase the blade's depth or force if it doesn't go through the vinyl material. Decrease the blade's depth if it nudges through the cutting mat and gets stuck. 
Step 5: After the test cut, you're good to do your final cut. 
What Setting do you cut Puff HTV on Cricut? 

   
Cutting Puff HTV using a Cricut Machine is another good option for many crafters. Like other cutting machines, it can cut all kinds of HTV types, and indeed, it can do the intricate cutting for Puff Heat Transfer Vinyl. 
To make your cutting with Puff HTV excellently suitable, here is a recommended cut setting when you think about using Cricut Machine. 
Blade: Standard, 3
Setting: Iron-on
Blade: Standard, 3
Setting: Iron-on
Does Puff HTV need to be mirrored when cutting? 
Like any other process involved in the usage of HTV, mirroring is essential, for it is the key to making your material shy away from a lousy cutting day. Mirroring is applied to the cutting process to safeguard and ensure the design's right side is appropriately cut. Therefore, similar to other HTVs, Puff Heat Transfer Vinyl is not exempted when it comes to mirroring. 
Note: It depends not only on what type of HTV you use for applying mirrors in the process. It can also depend on what kind of design layout you have on your imprint. For example, for text and unsymmetrical design, mirroring is required. While symmetrical or non-text design, mirroring is not needed for whether you cut or print it; it will appear alike. 
Application of Puff Heat Transfer Vinyl
In any vinyl material you use for your creation, the application process and the heat printing elements don't have much difference, or it's no difference. Applying standard, holographic, pattern, or other HTV types will make your fashionably creative ideas stand out. 
After knowing how cutting should be done with Puff HTV, this time, let's get familiarized with the basic steps of applying Puff HTV. Later, I'm confident that at the end of this session, you will be able to perform and execute the best application practices with your Puff Heat Transfer Vinyl. 
General Steps to Puff HTV Application
Step 1: Preparation 
The place of work must always be clean and must be an area to work pleasantly. 

A sturdy pressing spot is required for heat printing preparation, especially when applying pressure to the design. 
Step 2: Design Creation
With the software available on your computer, you can create your design. You can also use readily-made designs available on your software or open the self-made cut file if you already have one. 

Apply appropriate size and color contrast to match your base material to finalize the design. 
Step 3: Design Mirroring
Don't forget to mirror your imprint. This step will make the HTV correctly face on the cutting mat and even when applied. 
Step 4: Cutting of the HTV
Follow proper positioning of the HTV when loading it to the cutting mat. The shiny side faces down the cutting mat. 

You may also do a test cut to ensure everything is set before the final cut. 

For Puff HTV's cut setting, apply the suggested cut setting, which will be appropriate to the cutting machine you are using. (You may refer to the cut setting mentioned above if you use Silhouette Cameo or Cricut). 
Step 5: Weeding 
Weeding Puff HTV is similar to the usual HTV you have used before. Remove the unnecessary vinyl that is not part of your design. 
Step 6: Heat Pressing and Design Application
You may pre-press your medium if it is a fabric to remove moisture and creases. Pre-pressing will help you have a smooth application of your design. 

Set your iron or heat press to a temperature of 320 °F or 160 °C, medium pressure, and a time setting of about 15 seconds. 

When using a heat transfer cover sheet, parchment paper is suggested to be used with puff HTV. 

Peel the carrier sheet while it is warm. 
Is Puff Heat Transfer Vinyl can be layered? 
Are you thinking of more ways to let your imprint with Puff HTV become like a magnet that can attract customers' attention? That idea might be a good game plan for you, yet have you ever thought of ways to do it? 
As we all know, the HTV application technique called layering is one of the game-changer to heat printing most used by crafters. To customers who love stylishness, distinctiveness, and edginess, playing with colors by placing one colorful piece of vinyl material on another layer of HTV can give a different impact and impression. If we talk about the edginess or stylishness of an imprint, no doubt Puff HTV can serve this to you by providing a "3 dimension appearance or puff effect". It's already a plus factor in Puff HTV and can be enough reason to make customers drop in your shop. However, if we use "colors" to double up your imprint's charm, it may come with a "BUT."
Here's a bit of sad truth. Puff HTV can be a good HTV to apply on your surface. However, it cannot play with colors as the layering technique requires. The main reason, Puff HTV belongs to the group of specialty HTV. Specialty HTV like Puff HTV can accomplish its use by highlighting or emphasizing the edge look and making the texture of your layered imprint more visible. Specialty HTV for layering is classified as HTV intended to be top layer only and not ideal to be a base layer. For such reason, top layers in the layering process are mostly thicker and uneven or rugged in texture, so they can't provide an even surface for better application. Secondly, if Specialty Vinyl becomes the base layer to accomplish layering, it might not endure receiving high heat, end up melting, and ruin the surface, unlike natural HTV base layers. In a clearer picture, if another HTV has a base layer quality and requires high heat for application, it will be placed on the top of the Puff HTV; as a result, it will not attach well. Additionally, it will not provide good surface contact for adhesion and scorch after multiple heat presses. 
And yes, you might not know what you are looking for could be just right inside your crafting room! We didn't expect, after all, exploration and all, this craft material variant called PUFF HTV is just on our shelves! It is indeed enthralling! So shall we say, finally, the search is officially over? Definitely yes! 
Now I suddenly remember some of the few lessons I learned in my science class when I was young, like how some scientists accidentally discovered their discovery and turned it into their greatest invention. These prominent findings in today's session imply that we don't need to search the whole surface of the earth to find the perfect material we are looking for. This is the same as choosing and making our craft material more functional. The saying goes, "sometimes you just have to use your eyes and look closely right where you are standing." 
If this moment we spent together makes you more inspired, well, I can't wait to see your design lies at the top of the surface of your medium using Puff Heat Transfer Vinyl. Share them with us!
Social Media Accounts:
Facebook: CraftVinyl.ca
Instagram: @craftvinylca
TikTok: CraftVinyl.ca
Check out our online store at www.craftvinyl.ca for your Heat Transfer Vinyl and adhesive vinyl needs!