Sublimation on Glitter HTV: A Blast from the Unexplored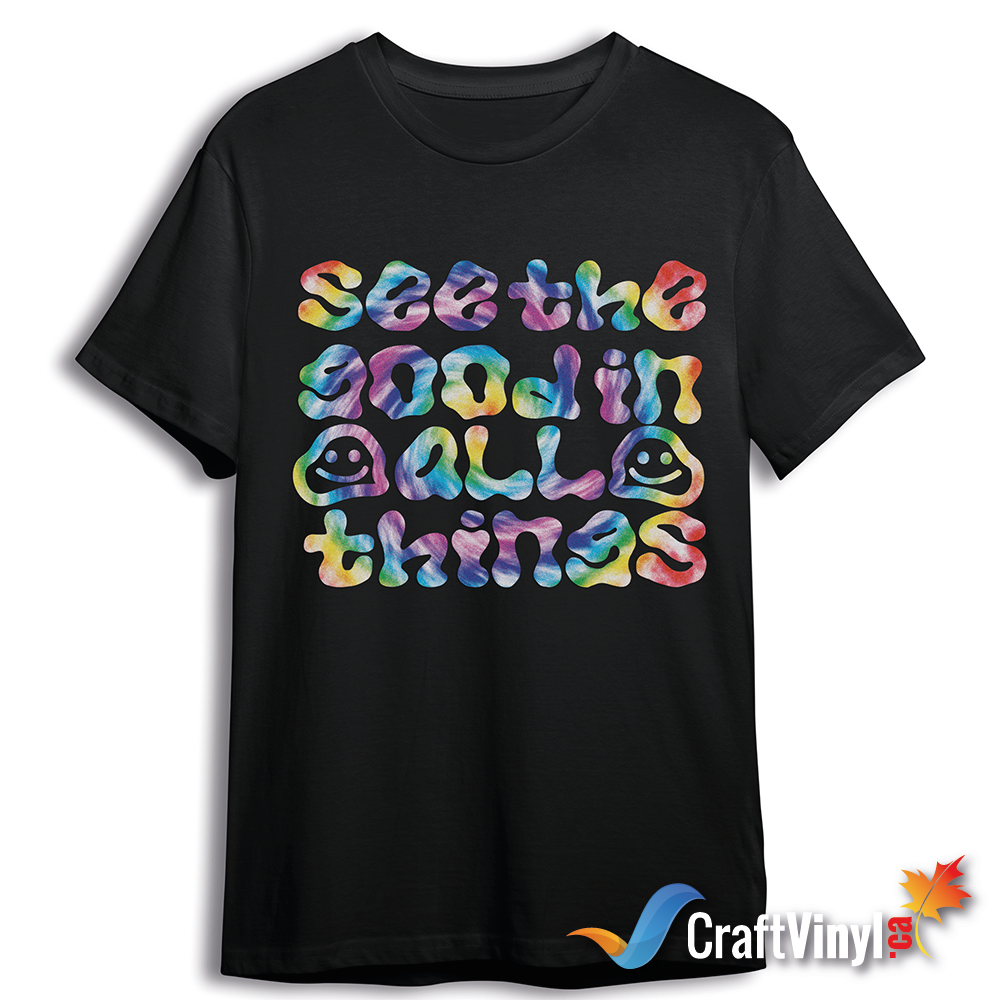 Sublimation on Glitter HTV:

A Blast from the Unexplored 

 

With all the trying, successful experimentation, and recent projects you have made, do you think it will all be enough to say the saga of your DIY-ing with HTV has ended? Are we sure we are done exploring everything beneath the layers of HTV's world and everything under its sun? 

 

Believe me; there's one more that our naked eyes didn't see coming…Whoa! Look there? There's that space we haven't mastered! Can you see that shining and splendidly shimmering thing winking from a certain distance from your HTV world? If you've seen it yet and don't know what it is, let me tease you a bit! I could strongly sense you want to ask what it is but, of course, I won't be telling it to you, FOR NOW. Instead, we will be revealing it to you later!  

 

So, hi to every curious mind out there and those thrilled to figure out what this is we are talking about. Yeah, there is no other way to find out but to stay with us until we reach the end of the tunnel. Don't worry, this is exciting! We guarantee that we will be in charge of entertaining you and shoo all the boredom away!  

 
Casting the Nets: Catching that Next Big Hit 
So you are asking for the clues, or rather you want a blind item to reveal? Let's see that HTV type and its new design method! Since we love you and are generous enough to give you super legit details, no more prolonging of agony! 
Curtains down, please! The Glitter Heat Transfer Vinyl on Sublimation Printing is kicking off on your crafting table. Guess what? It exemplifies a stellar exhibition of stylistic effects on your design! From the "unexplored" to the liveliest element of crafting, the stepping stone to the latest advancement of creation is here. Well, prepare your eyes to see not just a glowing but a brighter tomorrow and a future of booming business!
Sublimation + Glitter HTV: Can You Sublimate on Glitter HTV? 
Is it happening? Is it possible? Plop! That is a sound for the bubble of questions that popped out after satisfied curiosity. Yes, you can undoubtedly use Glitter HTV for Sublimation. How come? The answer is straightforward. If sublimation had been tried and applied with varieties of HTV materials before, why not with Glitter HTV? Of course, it won't be missed either. It might be specifically different and might be a little too special compared to other vinyl. Sublimation on Glitter HTV is something you can do to add daze to your customization business and your customer's unique demands. 
What is Sublimation on Glitter HTV? 
Sublimation on Glitter HTV enables ink dyeing to create and transfer sublimated imprints on HTV materials like Glitter HTV to your targeted base. This method breaks the barrier of design application not only limited to materials such as polyester, unicolor mediums, and customization materials or acceptable surface HTV types. Thus, this could also produce highly accurate quality and vivid color images with an additional impression of texturized appearance on your finished product. 
Sublimation with Glitter HTV: It's for Your Never Have before Detailed Images
Ever since "Sublimation," also known as "Dye-Sub," has existed, it has long ruled the modernization of conventional printing. And it made a big turnaround for many personalized items in combination with a variety of vinyl materials. For people searching for a unique workaround, Sublimation with Glitter HTV brings you an outstanding and mounting deal with a good comeback. To list things out here is Sublimation with Glitter HTV for some of its unbeatable advantages! 
Advantage #1: Sublimation with Glitter HTV is Not a Choosy Customization Method. 
Clothing and soft blanks? They are maybe the best base material where you can attach your sublimated Glitter HTV. Yet, the versatility of this decoration method can give you the freedom to secure your design and flexibly use it on any surface or substrates you want for your project! If you want more products and customized items, 100% it can give it all!! Aside from the fact that it can make the appearance of your finished product appealing, it is also a great way to embellish the complex type of surface blanks.
Advantage #2: Sublimation with Glitter HTV is your Budget-Friendly Design Application.
See how pretty economical materials for sublimation with Glitter HTV are! When trying to consider doing this method, it is a great way to start up, especially if you already have your Cricut. You don't have to worry if this requires a drastic change in your printing equipment or supplies. Since your still need heat printing equipment and vinyl materials for the process, you don't need to delete them from your ingredients list. You don't need to buy a new printer, for you can convert your printer into a printer for sublimation. 
Advantage #3:
Save time, Save Energy!
Achieving a feast of colors for your design through conventional printing consumes time and energy. This time you don't have to! Invest less vigor in this design method where weeding lots of vinyl materials is unnecessary. Sublimation with Glitter HTV can give you comfort in creating personalized items. The process is straightforward with less set-up time and produces highly digitized print instantly. 
Advantage #4: Prints to Last for a Life
Combining sublimation and Glitter HTV is a good combination of crafting forces. Unlike traditional printing, this method is commendable by adding endurance and sturdiness to the design that won't fade or crack. As long as you print the item correctly, it will stay with a good fight of permanence. It is no question why it is an excellent choice for imprints that needs to last for a long time. 
Advantage #5: Sublimation with Glitter HTV is for HQ and Professional Quality
Let your eyes witness how your design cradles the surface of your project! See, your imprint never gets ghosted and busted. It sits on top of your surface in the white or dark background without affecting the details. Sublimating Glitter HTV can still retain that highly enriched color and the clearness of the image, similar to the result you are expecting. Also, when you put the design to your base material, it is part of your surface. Plus, it adds wonderfully shimmering texture to the glitz of the HTV, giving a unique effect. 
All You Need to Know About Heat Pressing and Sublimate Glitter HTV
Come here with me, craft buddies! We are just heading down to the most exciting part of heat pressing and sublimation with Glitter HTV! Do not skip this if you want your piece to possess glamour and vibrant shine. This is an essential part of the information that guarantees shower transformations on your projects and will equip you for the process. And by the way, don't forget to bring extra barrels of wisdom with you, for this section will fill up the list of your know-how. 
How do You Sublimate Glitter HTV? 
Before radical change occurs, more substantial possibilities are locked with limitations even though sublimation offers countless opportunities for customization. For such reason, we believed that sublimation could only work best and directly to substrates containing polymer elements such as polyester, and if not, it would provide undesirable results. 
With the intelligent collaboration and innovation brought to us by our creative manufacturers in the industry, they removed the entire wall that hinders limitless possibilities. Gone are the days that, without base material in polyester, we couldn't be able to produce customized output. Gone are the hesitations that when we sublimate with HTV, especially on Glitter HDTVs, it might make poor products. Now, we can sublimate an HTV, even a Glitter HTV, in two ways, whether on polyester or cotton, in dark or light colors. We can have both and all on our side! There is nothing that can stop us now from heat printing and sublimating everything in our design layout while having the fairest image imprint.
How is the process of Sublimation on Glitter HTV works?
From the usual course, we know that the standard sublimation process uses high heat and pressure when transferring the imprint. The dye turns into its solid form without undergoing its liquid state and heads straightly into its gaseous state. After then, we put it directly to the project's surface. Meanwhile, for the sublimation process with Glitter Heat Transfer Vinyl, the design is indirectly transferred before it is placed on the base material. This means that you must sublimate the design first on the sublimable material called sublimation paper. Then, via heat and pressure provided by the heat press, it enables the ink to sit on the top of the glitter HTV and fully adhere to the image going to the base material like t-shirts or fabrics. 
What do I need for Sublimating Glitter HTV? 
Your Glitter HTV in this twist of design transfer isn't just a common ingredient for the sublimation process. To fully understand how Glitter HTV works in this process, let's talk about it. 
1.
Substrates
 Also known as craft blanks (Sublimation Transfer Paper) in printing customization and sublimation. These materials are capable of printing an image using sublimation ink. Generally, it is a common name for an item in which sublimated designs are first placed and then transferred the design on a vinyl material via heat printing going to the base material. 
 2.
Base Material 
This represents your "medium" or main surface where sublimated designs are finally transferred, producing a finished product. It can be a rigid base material such as paper, mugs, tumblers, etc., or it can be a soft one like fabrics that are polyester or cotton, dark or light in color.
 3.
Heat Press Machine
The tool makes the HTV material's sublimated design attach to the medium's surface through its heat and pressure. 
4.
Sublimation Printer
One of the essential pieces of equipment that will also contribute to your design having the best image quality and full-color imprints. For the sublimation process, we recommend to use printers intended for sublimation. This includes printers like Sawgrass, HP, Roland, Mimaki, Mutoh, and Epson. Although, this is quite costly as an investment for beginners in crafting. As an alternative, conversion of the printer into a sublimation printer will do. However, once you convert a printer, it cannot be undone. 
5.
Craft Cutting Machine
This refers to your cutting machine, such as a Cricut or Silhouette, which enables you to cut your designs out and prepare them for adhering. 
6.
Weeding Tool
This tool will help you eradicate unnecessary and excess vinyl that is not part of your design. 
It is a type of HTV material specially made to be receptive to sublimation inks and allows the crafter to customize a design on polyester, cotton, or blends. It also makes design transferring not limited to white fabrics but can make on dark ones. Glitter HTV has a glittery white version of its own, usually used for dark-colored surfaces giving you the most vibrant imprint. Glitter HTV is your Heat Transfer Vinyl where your sublimated design sits and is adhered to your base material.
8.
Non-Stick Cover Sheets
This material will keep your sublimated design, and HTV suppressed from too much heat. This includes Parchment Paper, Teflon Sheet, and Silicon Non-Stick Cover Sheet. Since high temperature is a must to sublimate a design upon transferring and activating the adhesiveness of the HTV, this can protect your design from burning or scorching and even be away from sticking on the heat press' heated platen. 
9.
Heat Transfer Tape or Thermal Tape
A heat printing helpful accessory for holding the substrate and maintaining its place right onto the surface when sublimation and heat pressing is ongoing. 
Do you need to Mirror Glitter HTV for Sublimation? 
Whenever we are working with HTV on any process, the usual advice we always notice is to MIRROR DESIGN and STRICTLY DO NOT FORGET IT. 
The answer is YES. Glitter HTV is unexempted from this, which is applicable once it undergoes sublimation. This must be applied during your design creation and before the cutting process takes place. This means that once you mirror your materials, it will give you the exact areas that need a good cut and will tell which side must go down when design transfer occurs. Therefore, both sublimated designs and HTV must be in duplicated copies; both must be flip horizontally.
How do you Heat Press Glitter HTV with Sublimation
 Are you asking now if it is not too early to be proud of the assurance this method gives us? Do you think it is not yet the time to celebrate the best breakthrough that hasn't happened yet for your venture or while the technique hasn't been applied and tried by yourself? 
If you didn't get any sweat dropping from your forehead while understanding what sublimation with Glitter HTV is and how it works, I am confident that this will be a piece of cake for you! 
Step by Step Guide on Heat Pressing Glitter HTV with Sublimation
The nice thing about heat pressing Glitter HTV with sublimation, the process isn't much different from the usual routine. The only thing is that the added element for this process brought a little twist. Here are the comprehensive steps for heat pressing Glitter HTV with Sublimation prepared only for you. 
First Step: Creating a Design Layout using Design Software
Start by creating your design on your computer software. By doing so on your own, you will get an idea of how you want the image to appear on your base material before applying it. 

You can also find a design online if you prefer to use a ready-made one for your project.
Second Step: Design Adjustments, Resizing, and Mirroring
Make sure your designs are well adjusted. The size of your substrate and vinyl material must be proportioned according to your base material so that everything goes perfectly when cutting and transferring the design. 

Always mirror or duplicate your design. 
Third Step: Cutting of Glitter HTV
After finalizing everything on your design, start loading your Glitter HTV on the cutting machine. Once done, weed away the excess and unnecessary vinyl material that is not part of your design.
Fourth Step: Printing and Trimming of Design on Your Substrate 
To sublimate your design to the Glitter HTV, print your design first on your substrate or sublimation paper using the sublimation printer. 

If your sublimation printer is unavailable in your workroom, the best alternative is to convert a printer for sublimation. 

Once you print the image, using your scissors, trim your design closely on your substrate. When you sublimate it on top of the Glitter HTV to your base material, it will lay down quickly and properly aligned. 
Fifth Step: Pre-press the Base Material
Before attaching the Glitter HTV to the medium's surface, pre-press at a temperature of 300°F for about 3 to 5 seconds to remove moisture, unwanted folds, and wrinkly areas. Doing this will assure a smooth adhesion process and avoid bubbling of the vinyl when you apply heat. 
Sixth Step: Application of Glitter HTV and Design Transfer
First, adhere your Glitter HTV to the surface of the base material. For Glitter HTV, press the vinyl from about 320 °F to 330 °F in 15 to 20 seconds. 

When pressing, you may cover your surface with Teflon Sheet or Non-stick Cover Sheet. 

Once done, remove the carrier sheet carefully. 
Seventh Step: Transferring of Sublimated Design on Glitter HTV
Align properly your substrate containing your sublimated design. Place it on top of the Glitter HTV with the substrate having the design side facing down the surface. 

Using thermal tape, you may secure the substrate's alignment on top of your Glitter Heat Transfer Vinyl. It will prevent the design from moving and avoid ghosting when pressing. 

Apply a non-stick cover sheet like Teflon Sheet or Parchment Paper to protect your design from receiving much heat. After this time, your print is ready to be pressed and sublimated. 

Press your imprint using your heat press machine at a temperature of 375°F to 400°F for 30 to 60 seconds until the design has completely transferred. 

Carefully remove the non-stick cover sheet and the heat transfer tape to reveal the design imprint's gorgeous, vibrant, and full-color appearance. 
Hurray! There is so much reason to get creative while getting modernized in designing! Finally, a fantastic touchdown for our journey on Sublimation with Glitter Heat Transfer Vinyl has been achieved! For today's session, whether you mean it or not, we are all carried away by how Glitter Heat Transfer Vinyl can give rare and different sparkle to our design. Of course, this also includes how sublimation leaves traces of uniquely and fine visual imprints on whatever pieces we plan to make. 
If you think this method can give you glowing results and success, then now is the perfect moment to try it on your project! If you feel the same as me and Sublimation with Glitter HTV is the best discovery in your crafting journey, don't let this good opportunity be knocked off! There is no other perfect moment other than starting now! What are you waiting for? Hurry and grab this splendid and lovely fulfillment to see your finished look and pieces shine on their glamour! And don't forget to share your crafting adventures with us!
Social Media Accounts:
FB: CraftVinyl.ca
IG: CraftVinyl.ca
TikTok: craftvinyl.ca
For your vinyl crafting needs, please check our website at www.craftvinyl.ca. We offer different Adhesive and Heat Transfer Vinyl, perfect for your next project.
 Quality Heat Transfer Vinyl Glitter: