Valentines Day T-shirts using Heat Transfer Vinyl by Siser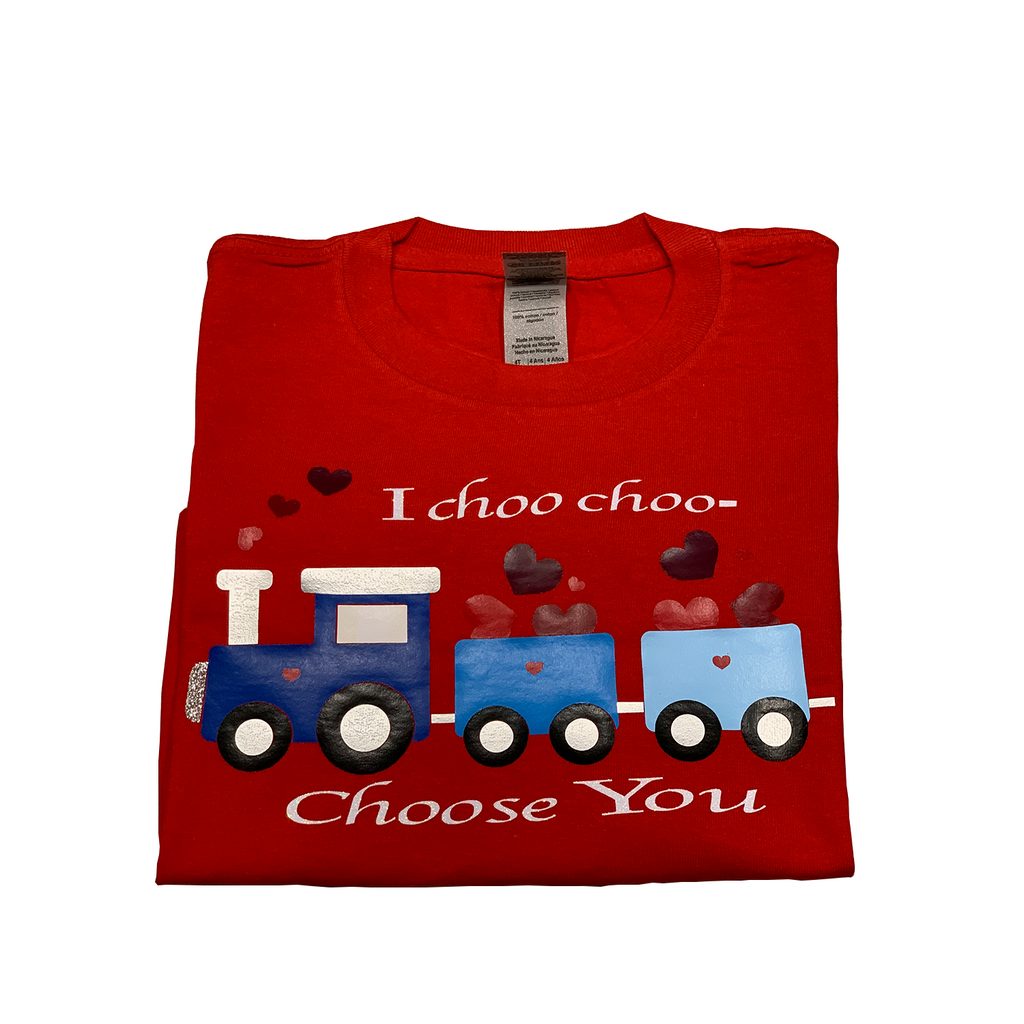 We decided to do something a little different for the kids this year. We decided to make them each a shirt for Valentines Day. We even got them involved and let them pick which vehicle they wanted.. They also enjoyed picking the colours. As soon as I got them done my youngest wanted to try his on, very excited about the train but he has to wait for Valentines Day.
 Material and Colours:
 We bought the train SVG from Etsy
Siser Easyweed:
Glitter:
Glitter White for the lettering.