Craft Vinyl: Unleashing Your Creativity with HTV and Adhesive Vinyl and Cut Machines Including Cricut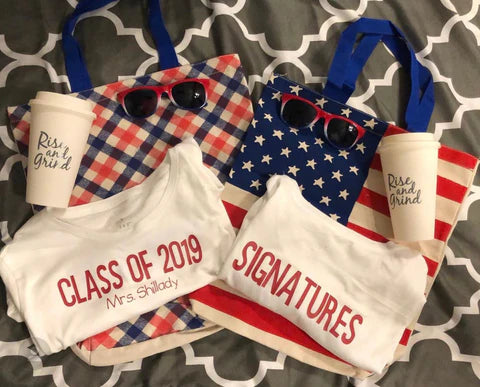 Introduction:
In the world of crafting, vinyl has become a versatile and indispensable material for enthusiasts and professionals alike. From personalized gifts to home decor, craft vinyl opens up a myriad of possibilities for unleashing your creativity. In this blog, we'll explore the various use cases of both Heat Transfer Vinyl (HTV) and Adhesive Vinyl, and dive into the world of cutting machines, including the popular Cricut, that make crafting with vinyl an absolute joy. And to get started on your crafting journey, we recommend checking out Craftvinyl.ca, your one-stop shop for high-quality vinyl and crafting supplies.
Craft Vinyl Use Cases:
Personalized Gifts: Craft vinyl allows you to add a personal touch to gifts for your loved ones. Heat Transfer Vinyl (HTV) is perfect for customizing clothing items like t-shirts, hoodies, and baby onesies, while Adhesive Vinyl can be used to personalize mugs, water bottles, and more.

Home Decor: Transform your living space with stunning vinyl creations. Design and cut Adhesive Vinyl decals to adorn walls, mirrors, and picture frames. Create custom throw pillows with HTV to elevate your home decor.

Party Decorations: Planning a special event? Craft vinyl can turn ordinary party decorations into extraordinary ones. Use HTV to create custom banners and t-shirts for the party, and Adhesive Vinyl to make personalized party favors and table settings.

Fashion and Apparel: Express your style with custom apparel using Heat Transfer Vinyl. From adding intricate designs to plain t-shirts to crafting eye-catching accessories like hats or shoes, HTV offers endless possibilities. Adhesive Vinyl can also be used to create unique designs on bags, shoes, and other accessories.

Scrapbooking and Journaling: Enhance your scrapbooks and journals with both HTV and Adhesive Vinyl elements. Cut intricate shapes and letters to elevate your storytelling and create visually captivating pages.
All About Cut Machines, Including Cricut:
Cricut Explore Air 2: The Cricut Explore Air 2 is a popular choice among crafters for its ease of use and versatility. It allows you to cut over 100 different materials, including HTV and Adhesive Vinyl. The machine is internet-connected, enabling access to a vast library of designs and projects through Cricut's Design Space software. With its precise cutting capabilities, the Cricut Explore Air 2 is perfect for both beginners and experienced crafters.

Cricut Maker: If you're looking for even more cutting options and precision, the Cricut Maker is a top-of-the-line choice. It offers adaptive tool systems, allowing you to cut through a wide range of materials, including fabric for HTV projects and thicker materials for Adhesive Vinyl. The Cricut Maker's powerful cutting ability opens up new avenues for crafters and artisans looking to experiment with various materials.
Get Started with Craftvinyl.ca:
To embark on your crafting journey with the finest HTV and Adhesive Vinyl materials and crafting supplies, look no further than Craftvinyl.ca. We are Canadian-based online store offers an extensive selection of high-quality vinyl in a wide range of colors, textures, and sizes, including both HTV and Adhesive Vinyl.
Why Choose Craftvinyl.ca?
Premium Quality: Craftvinyl.ca takes pride in providing only the highest quality vinyl materials. Their HTV and Adhesive Vinyl are durable, easy to work with, and designed to produce stunning results.

Variety: With an impressive array of HTV and Adhesive Vinyl options, Craftvinyl.ca ensures that you'll find the perfect materials for all your crafting projects.

Exceptional Customer Service: Craftvinyl.ca is committed to providing top-notch customer service. Their knowledgeable team is ready to assist you with any questions or concerns you may have.

Fast and Reliable Shipping: Craftvinyl.ca understands the excitement of starting a new crafting project, which is why they strive to ship orders promptly and reliably.
Conclusion:
Craft vinyl has undoubtedly revolutionized the crafting world, offering endless opportunities for creative expression. From personalized gifts to home decor and beyond, HTV and Adhesive Vinyl allow you to add that extra special touch to your creations. When it comes to cutting machines, the Cricut series, along with other options like the Silhouette Cameo 4 and Brother ScanNCut, provide an array of choices for every crafting need. So, dive into the world of craft vinyl and cutting machines with Craftvinyl.ca and unlock your imagination to create beautiful and unique masterpieces. Happy Crafting!