Mother's Day Craft Vinyl Giveaway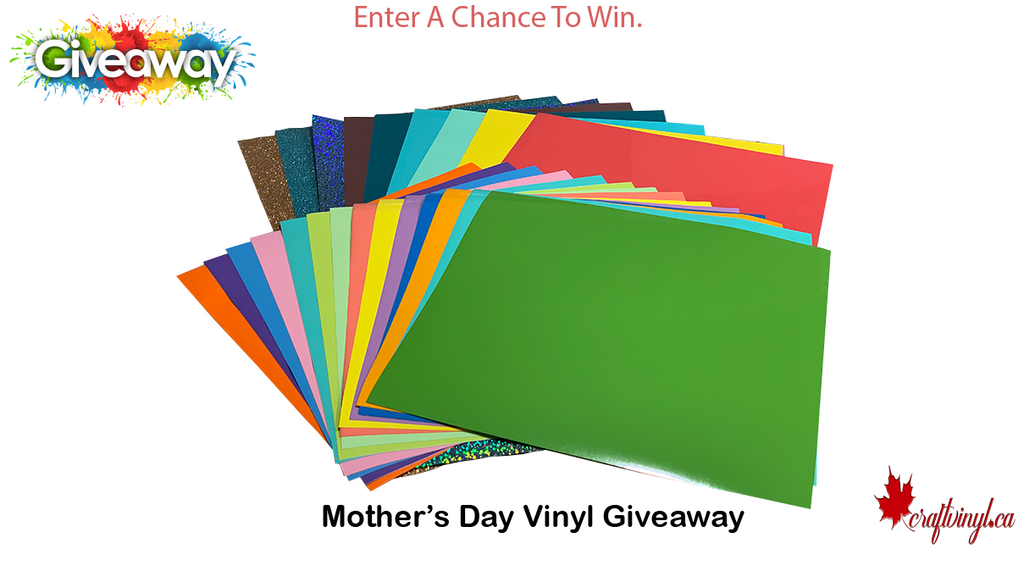 Enter for a chance to win Craft Vinyl's Mother's Day Giveaway.
To enter:
Write a comment under this post in our Facebook Group to qualify for draw.
The draw will be on Sunday May 10th at 7 PM MST. We will take all names that posted a comment and do a draw. 
The delivery of the Vinyl is also included!
 The vinyl Included in the package:
Oracal 651: (12" x 12") Sheet
Coral
Brinstone Yellow
Lilac
Soft PInk
Light Blue
Golden Yellow
Light Blue
Mint
Lime Tree Green
Oracal 631: (12" x 12") Sheet
Pastel Orange
Lavender
Ice Blue
Carnation Pink
Mint
Pastel Green
Key Lime Pie
Siser Easyweed: (12" x 15" ) Sheet
Bubble Gum Pink

Lemon Yellow
Hibiscus
Stretch: (12" x 15" ) Sheet
Sweet Mint
Sea Glass
Electric: (12" x 15" ) Sheet
Rose Gold
Teal
Glitter: (12" x 20" ) Sheet
Old Gold
Mermaid Blue
Holographic: (12" x 15" ) Sheet
Sky