Craft Vinyl HTV and Glitter Giveaway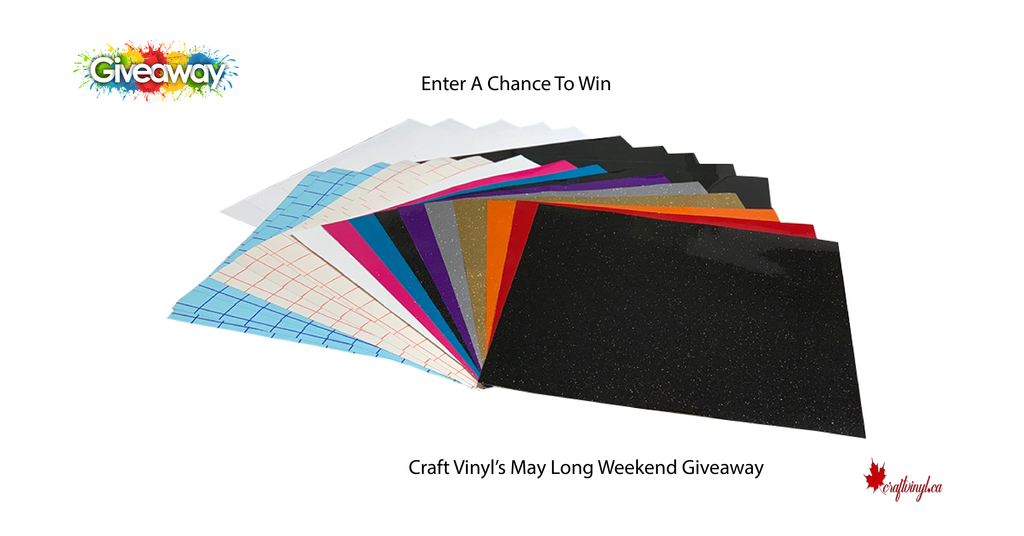 Enter for a chance to win Craft Vinyl's May Long Weekend Giveaway.
To enter:
Write a comment under this post in our Facebook Group to qualify for draw.
The draw will be on Sunday May 23rd at 7 PM MST. We will take all names that posted a comment and do a draw. 
The delivery of the Vinyl is also included!
 The vinyl Included in the package:
Craft Vinyl HTV (12" x 12") Sheets
Black 5 Sheets
White 5 Sheets
Craft Vinyl Glitter Adhesive Vinyl (12" x 12") Sheets
Silver Glitter
Teal Glitter
Bubble Gum Glitter
Raspberry Glitter
White Glitter
Onyx Glitter
Red Glitter
Royal Purple Glitter
Gold Glitter
Orange Glitter
Craft Vinyl Transfer Tape  (12" x 12") Sheets
Red Grid 3 Sheets
Blue Grid 3 Sheets